Great response to TRiM and StRaW down under
Added on the 26th May 2016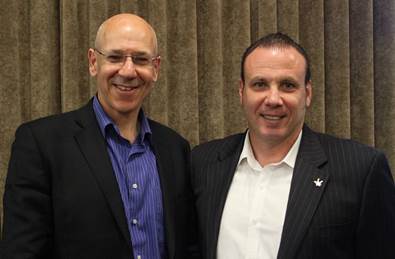 The March on Stress Australia team has been busy working with the mining industry in Western Australia and beyondblue, a national organisation which campaigns to improve mental health across Australia – with Director, Professor Neil Greenberg, flying out from the UK to join them and present at a forum on TRiM and StRaW earlier this week.
The event took place in Perth, WA on Tuesday 24 May, and was supported by the Mental Health Commission of Western Australia with Mental Health Commissioner Tim Marney in attendance. As well as mining personnel, there were delegates from police, local government, emergency services and more. Feedback was overwhelmingly positive from the more than 200 delegates present.
Professor Greenberg also met with mining companies on Monday 23 May, where he presented an evidence-based approach to workplace mental health.
He said: "Work in the mining industry often means high risk and safety critical roles, away from family and friends on 'fly in, fly out' rotations in remote parts of the country – so good mental health practice through organisational support and policy, as well as formal and informal peer networks is really important to build resilience and provide help seeking outlets.
"It was great to meet with so many organisations who share our vision to provide this support, as well as the Mental Health Commissioner for Western Australia, and we look forward to continuing to work together in the future."
---
Page Loaded Date/Time : 2023-09-30 08:34:17
Keywords : TRiM Training course, Crisis Management, TRiM BTEC Course, PTSD
Description : March on Stress provide courses for TRiM and PTSD prevention